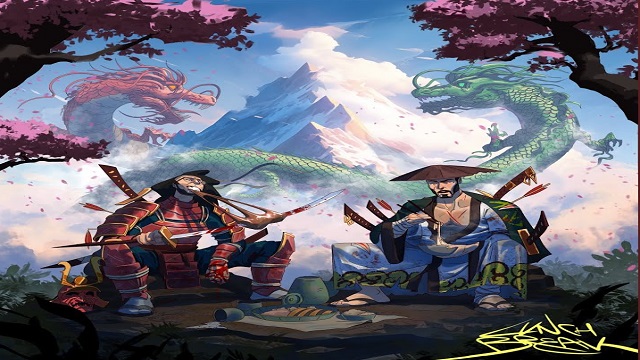 Swah Lyrics
Rap Game Mera Hai
Bhago 2 Sher Aaye
Lyrical Mela Hai
Tere Bhai Sena Hai
Wo Kare Yaha Simp Bahot
Jane Machine Hu
Thoda Sa Fiend Hu
Thoda Sa Banta Hai
Mans Hai Certified
Afro Samurai
Ji Haan Ji Haan
Tu Bahot Hi Gandua Hai
Fooku Bas Chote
Dhue Mein Kamra Hai
Mere Sath Blunt Hai
Mere Paas Blunt Aaye
Jeere Bhai Sapna Hai
Pehle Bin Baat Chipakna Fir
Humse Yaha Kahe Ka Kilasna
Aur Hume Ko Sare Aam Saap Sa Dasna
To Bata Bhai Kya Hai Fayeda Madad Ka
To Bata Fir Kya Fayeda Adab Ka
Jab Dil Mein Zeher Bhar Ke Tu Chalta Hai Leke
Abhi Dekha Singapore Mein RHCP
Agle Mahinе Jara Hai Kabhi Thailand Album
Khatam Karne Ke Liye
Aur Agle Mahinе Gao Mein Jara Hu Nani Se Main Milne
Unki Kahani Se Bana Mein Abhijay Se Abj Sikhe
Ye Cheez Bolu Dawe Se Ki Rapper'o Ne Sm
Jaise Show Na Kare Na Hi Kabhi Dekhe Bajo
Kato Apne 2 Baap Se Na Bhido
Kate Tera Jaise B Roll
Pada Hara Aadha Kilo
Sara Mera Hai Main
Main Ento Se Baja Du Tera Bheja
Fir Puchu Kya Aap Thik Ho
Swah!
In Laundo Ke Liye Duvidha
Hum Jeete Roz
Kare Bhai Muh Meetha Hai
Sare Log Terrified Lucy And Levy Se
Poori Tarah Tera Bhai Kahe
Swah!
Rap Karu Na
Spit Fax Karu Yuh
Ek Verse Lagae Aag
Aur Hue Sab
Swah!
Pair Hai Gas Pe Ye Panda Hai Kung Fu
Bole Rapper Mein Seedhe Maut Ka Lunch Hu
Hath Mein Magical Pen Hai Jaise Sanju
Yaha Pe Paiso Ki Kami Ni Hai Come Thru
I Do What I Want To
Ni Pata Mujhe Kon Tu
Paas Kare Jau One Two
Bunde Itne Check
Kare Carry Smell Dank Kare Fanny Pack
H2SO4 Mila Chance Kara Acid Rap
Oye Ye Dekh!
Inhe Khichu Gale Mein Mic Ki Taar Lapet Ke Uh
I Wonder Why Ya'll Still Debating Uh
Dikha Crown And Its Up For The Taking Uh
Seedhe Maut Baaki Fuck All Hai 2 Guna
—-
Swah!
Ek Pal Mein Kate Jaye Chuha
Pata Ni Kab Land Hua
Tere Bhai Khele Jaye Jua
Ghar Mein Kare Maa Dua
Ki Kare Dono Bhai Sab
1 Se Bhale 2, 2 Se Bhale 3
Badboy Seedhe Maut LV Supreme
Diya Dilli Ko Scene Laundon Ko Dream
Hateron Ko Meme Spotify Ko Stream
Aag Aag Karra Tha Tilli Nikli
Bhaunkra Tha Bahut Tu To Billi Nikli
Laude Ki Shakal Ke Tu Jhilli Nikli
Nas Meri Kati Usme Dilli Nikli
Nahi Daru Peeta Hai
Nahi Maal Fookta Hai
Underground Ya Commercial
Bas Aag Thookta Hai
Bete Waise To Bhai Tera
Mutta Ni Free Mein
Lekin Jab Mootta Hai
To Bas Aag Moota Hai
Old School Jaise Dvd
Aaj Kal Dekhun Kafi Ppt
Paiso Ke Liye Ab Kaam Nai Karta
Company Mein Lete Seedha Equity
Make Moves Make Calls No Textin
10 Saal Se Bhi Jyada Still The Best In
I'm The Best Brand You Could Invest In
Naam Badshah Jaise It Was Destined
Calm Sath Hogi Calamity
Inko Deni Padegi Therapy
Tu Psyche Bina Key With Us
Jaise Nas Se Pehle Pi
Ungli Karne Walon Ka Hath Tod Diya
Hua Matha Kharab Maine Hath Chhod Diya
Mujhe Dekh Kai Rapperon Ne Kalme Uthai
Mujhe Dekh Kai Rapperon Ne Kaam Chhod Diya

Written by: Badshah,Abhijay Negi,Aditya Singh Sisodia