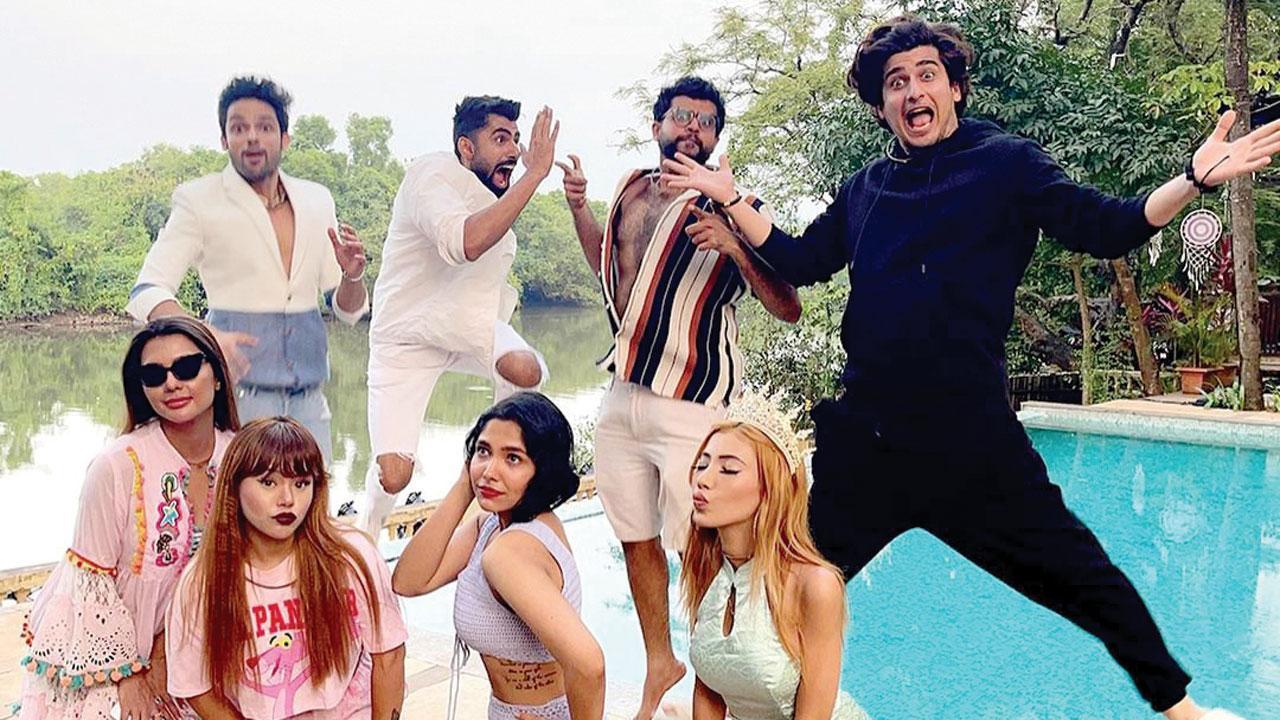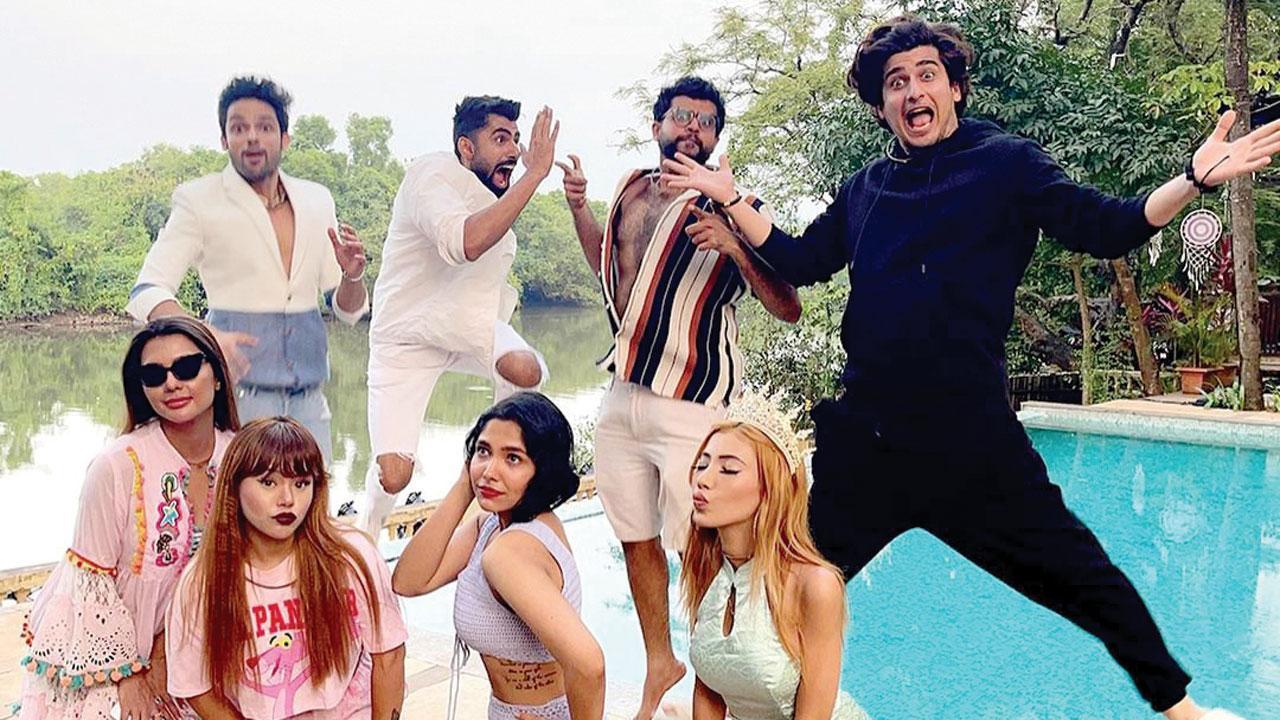 Aim
What happens when eight influencers, stripped of their superpower, are brought together under one roof?
Introduction
Netflix's latest reality show, Social Currency, tests eight social media influencers in the real world without their superpower: Instagram followers. The idea is to determine who will be the most liked influencer on and off their phone screens. The survival is accounted for by the amount each contestant earns throughout the eight episodes, in addition to the votes they collect after spending almost 21 days together in Goa.
Hypothesis
Reality, or engineered reality, always sells like hot cakes. The concept borrows from one of India's most popular shows, Bigg Boss—Bigg Boss of the GenZ, if you will. But it will go beyond to address some relevant topics about this generation's dependency on social media, their self-worth in the absence of it, and its effect on mental health.
Method
Influencers Ruhi Singh, Bhavin Bhanushali, Akash Mehta, Mridul Madhok, Vagmita Singh, Parth Samthaan, Rowhi Rai, and Sakshi Chopra participate in the T20 of Bigg Boss. They come from different walks of life, with their own issues, insecurities, abundant followers, or lack thereof. The show kicks off with interesting challenges, some in keeping with the influencers' forte and others outside their comfort zone. In one instance, they are tasked with drawing crowd to a pub with entertainement, while in another, they have to sell handmade products at the market, make short reels, edit them and collaborate with stars within a given deadline. But the show finds its groove as the contestants, over time, showcase their vulnerable side, sharing their personal stories of abuse and mental health concerns.
What's a reality show without some drama? Despite her early exit from the show, singing influencer Chopra gives ample dope for drama. After her exit, she recently posted her views on the show and the alleged psychological stress she went through during the challenges. After Chopra's exit, the show boldly shared print screens of her personal messages—print screened by the crew—with the other contestants.
Midway through the season, viewers may start feeling FOMO as the party scene of Goa calls out to them. We vicariously refresh our memories of the bylanes, clubs, beaches, and popular hangouts of Goa—Totos and Mambos—through the eight contestants. The surprise visit by Sunny Leone is explosive. YouTuber-influencers Ashish Chanchlani, Kusha Kapila, and rapper Badshah add their unique charm to the mix while asking the contenders to be sensitive and their authentic selves.
Observation
Social Currency is a unique concept executed with sensitivity and responsibility. From body shaming to self-doubt, from depression and anxiety to sexual abuse, the intimate nature of the show allows the contestants to bare their heart, thus normalising these conversations and dispelling several misguided notions along the way. The memes and Bhanushali's one-liners—'Ghar ki beti sona nahin bechegi'—are thoroughly entertaining. Mehta may have emerged victorious, but we believe the true winner should have been Singh, owing to her relatable, original and quirky writing.
Discussion
The show's theme warrants a discussion with psychiatry consultant Dr Kersi Chavda, who practices in Hinduja hospital. Chavda explains that the show, at its core, explores how different personalities react to pressure and when they are out of their comfort zone. "Being locked up in a house is like a pressure cooker. [Pressure] is not necessarily external, it is more of a genetic disposition. Whether they are social influencers or bakers, each one would react in a particular way [because] of a genetic component. When you're stuck in a house for 21 days and don't have the freedom to step out, it could act as a stressor. If a person has a predisposition to claustrophobia or is a socially tempered person who is not allowed [to mingle], s/he will feel an effect," he shares.
What adds another layer of stress for influencers, whose livelihood depends on their follower count, is losing hard-earned followers and popularity. Chavda elaborates, "When suddenly their [followers and fame] are not there, [people will experience] withdrawal. [They will be] scared, wondering if they have what it takes, whether it is worth it, or will people still be interested in them? Everybody knows that social media is fragile and fake." So for those who plan to attempt this show in the next season, mental preparation is key.
Conclusion
Netflix's social experiment is a success. Making something different in the reality space can be an uphill task, but the show is leaps and bounds ahead in creativity and execution.