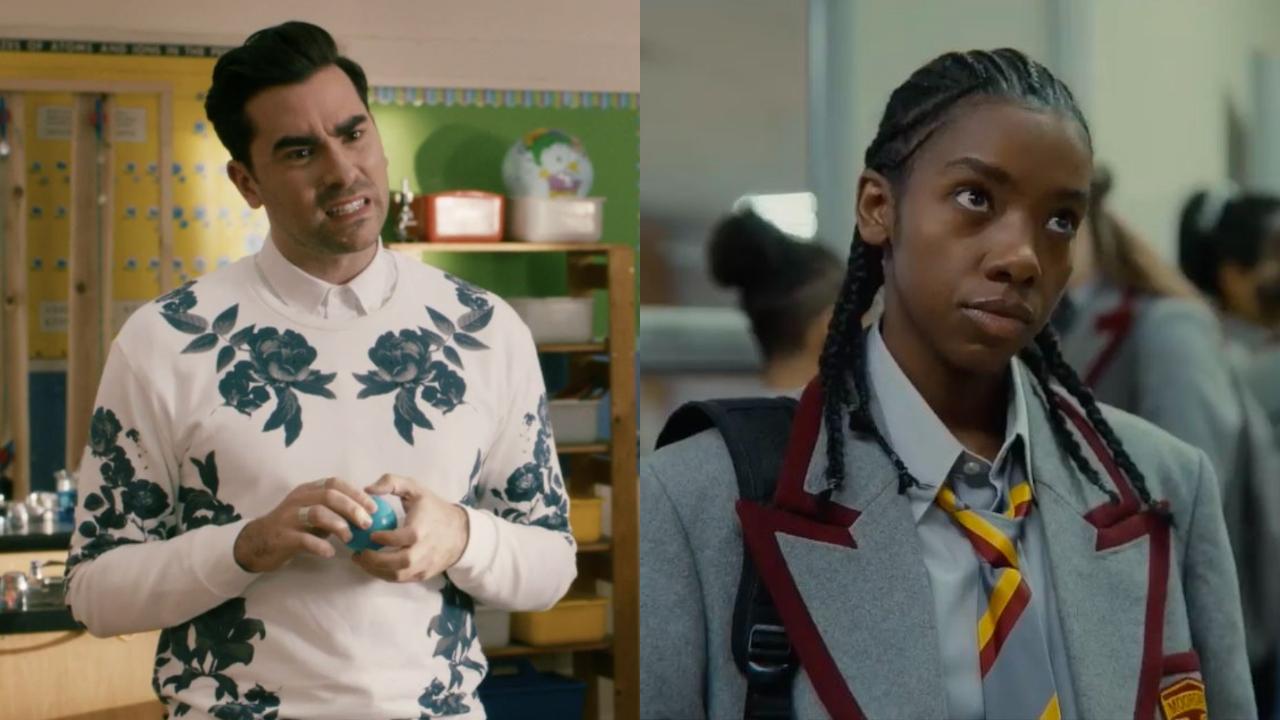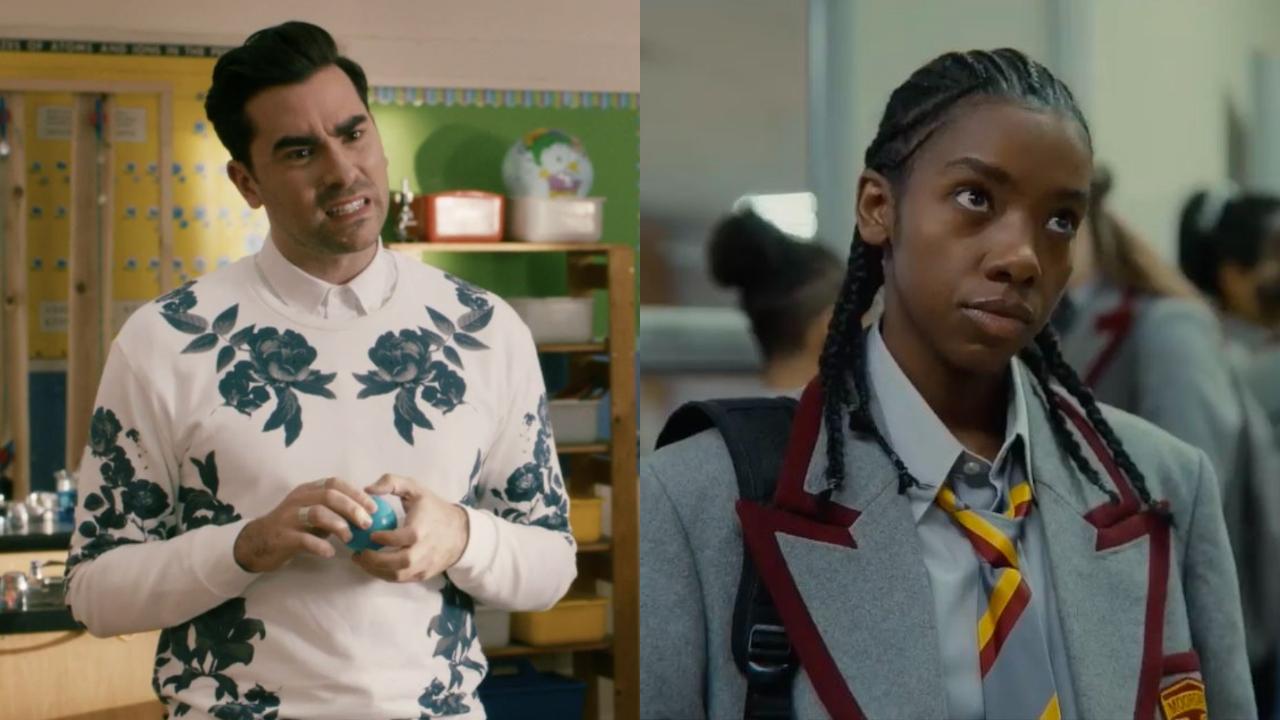 Global television and the growth of the OTT entertainment sphere has fostered a space that is moving away from cliched representations of the LGBTQIA+ community to creating content that nurtures queer characters and their narratives with dignity and empathy.
It is imperative that inclusivity and diversity of content be encouraged throughout the year – but Pride Month, which is celebrated globally in June is a good place to foray into queer content. Here are 6 characters from shows around the world that are nuanced, realistic and who traverse their complex journeys in gloriously queer ways.
David Rose in Schitt's Creek
In a heteronormatively saturated world, David Rose who identifies as pansexual, is a breath of fresh air. Schitt's Creek revolves around an uber-rich business family who moves from New York into a small town (Schitt's Creek) they bought as a joke after they lose all their assets. Even amongst these small-town ways, David owns his queerness and he does so with style.
From opening his own boutique store sourced with products from local artisans, to stepping out everyday in fashionable avant-garde ensembles to even helping his future-husband Patrick come to terms with his sexuality, David is a joy to watch on-screen.
As he explains to his good friend Stevie on what his romantic and sexual preferences are – "I like the wine, and not the label." Touché.
Rosa Diaz in Brooklyn 99
There are few places you can think of that are more hyper-masculinized than a police precinct. In a man's world, furtive and ruthless Rosa Diaz holds her cards close to her chest and is determined to make a mark.
But for all her thick skin, Rosa is soft and warm on the inside. Her bisexual coming-out arc will move anyone to tears – from trying to convince her parents that fellow detective and friend, Jake Peralta is her pretend boyfriend to standing up for herself in a family game of Pictionary where she depicts 'love' as two women as newlyweds, Rosa is truly one of a kind.
As Captain Holt (who is the first gay police captain in the history of NYC Police in the show) tells her, "Every time someone steps up and says who they are, the world becomes a better, more interesting place."
Sophia Burset in Orange is the New Black
OITNB was a trailblazing show that introduced queer people, and especially queer women/and of colour on-screen and behind the camera. Burset is one of the many inmates in the show. To finance her gender transition, Burset commits fraud, jeopardizing her relationship with her wife and son, which lands her in jail.
However, she does her best to thrive in prison – from working as a hairdresser to lobbying for receiving her necessary hormone dosages even against an adamant prison administration. Burset is kind and fierce – it is a story of trans representation powerfully portrayed by real life trans-activist Laverne Cox.
Cal Bowman in Sex Education
Sex Education was pathbreaking in terms of representing the many forms of queerness on the spectrum. Cal is a new student and identifies as non-binary. They have an artistic spirit and are vocal about using they/them pronouns. Cal believes in standing up for their rights and beliefs and are often seen locking horns with conservative Principal Hope who – ranging on everything from justifying their decision to dress in shirts and pants even though they present feminine, to protesting the out-of-date sex-ed curriculum in school and even helping their fellow non-binary peers.
Sex Education also has several other queer characters such as Eric, who is unabashedly gay and Ola, who is bisexual. The show truly is a celebration of the queer experience.
Kitty Song Kovey in XO, Kitty
At first glance, the 'To All The Boys I've Loved Before' spin-off seems like a classic heterosexual rom-com. The premise as revealed in the trailer implies that Kitty is going to travel to South Korea to meet her long-distance boyfriend, Dae. But as the show progresses, Kitty finds herself increasingly torn between her feelings for her boyfriend and his new girlfriend, Yuri – and the subsequent bi panic and confusion is something so many queer teenagers can relate to when they find themselves attracted to person from a different gender for the first time.
Kitty beautifully portrays all the chaotic rush of emotion that comes with figuring out your sexuality when in high school. In a pivotal moment of the series, Kitty breaks down to telling him that she might be "bi, or pan, or fluid" after her feelings for Yuri intensify. What is refreshing about the show is that it does not try to box characters into labels or portray queerness as one big coming out. Instead, Kitty takes time to process the changes inside herself and she makes it easy for the audience to empathize with and root for her.
Elle Argent in Heartstopper
Heartstopper is the Netflix adaption of Alice Oseman's eponymous graphic novel series. While the story centres around the high-school burgeoning romance between protagonists Charlie and Nick, Elle shines even as one of the side characters in the first season.
Portrayed by Yasmin Finney, a British transwoman; Elle is a multi-ethnic trans-girl. She goes to Truham Grammar School for Boys (where her entire friend group continues studying) before she comes out and transfers to Harvey Greene Grammar School for Girls following her transition and bullying from her peers. Elle is shown to be kind-hearted and wise beyond her years – although fellow girls at her new school do not take to her immediately and she is deemed school 'outcast,' Elle's patience with herself is truly beautiful to watch. Not to mention how deeply her friends support her throughout this trying time.
Towards the end, a relationship is hinted between Elle and her straight best friend Tao Xu – we can't wait to see Elle blossom further in Season 2!